New Home Lab Intel Nuc Vsphere 5 5u1
A while ago I decided it was time to upgrade my home lab which was already 4 years old and 16GB of RAM wasn't sufficient anymore for my current projects. Some of the key requirements;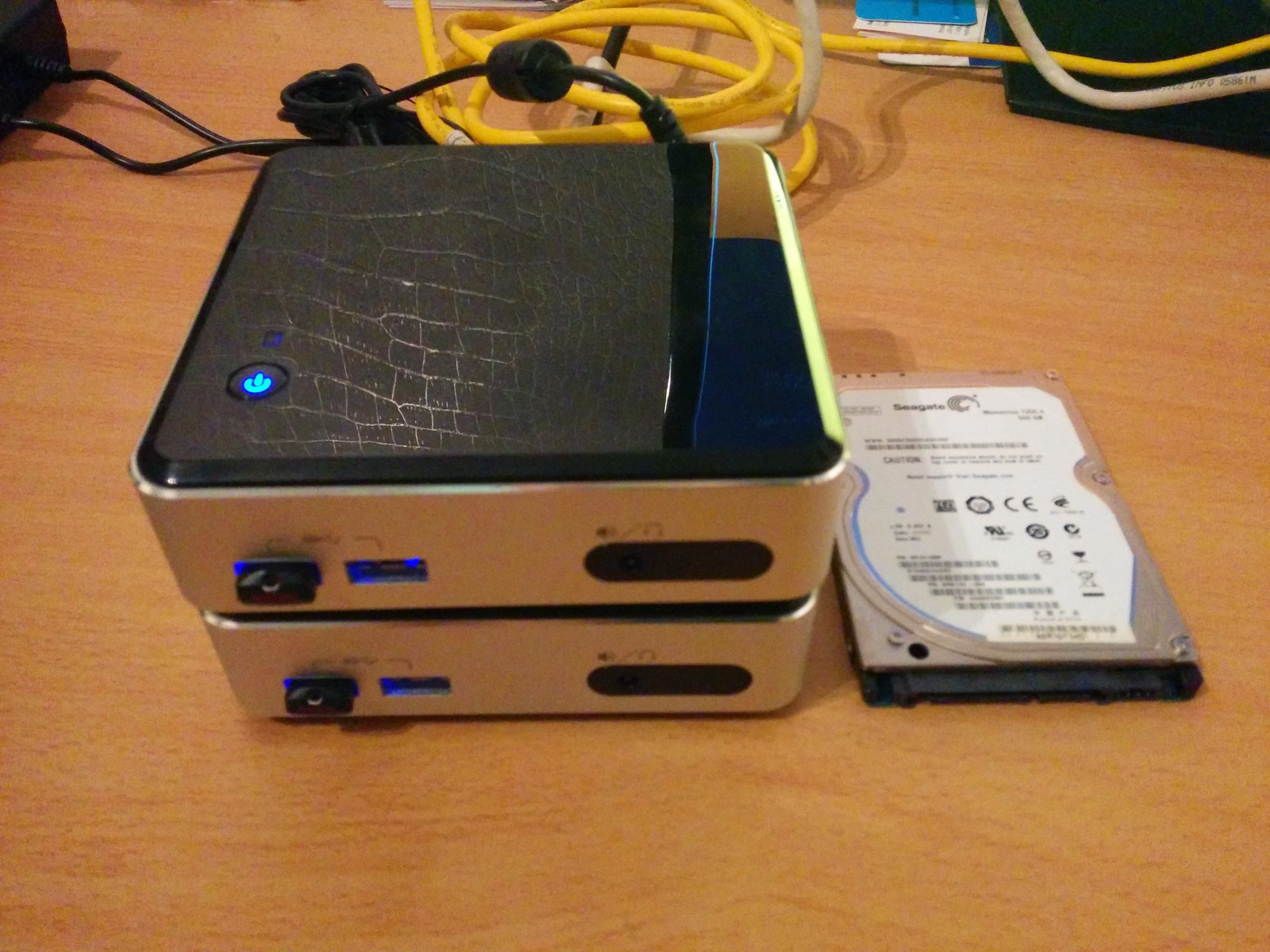 Low-power
At least 32GB RAM
vt-x supported
vt-d nice to have!
Able to run vSphere
AFFORDABLE
The reason for vt-d is that I also run an Argus-TV TV-Server, which now runs virtual, however this one isn't easy to upgrade. I currently use an PCI-E Firewire card for connecting my DVB-S2 tuners (FireDTV) which won't work on vSphere 5.1 or higher. So I have to take a closer look on this one (i.e. considering upgrading the tuners to USB ones). An option could be to split the scheduler and the TV-Server, so it only runs when it actually is needed. I took a look at the Intel Avoton, which is really nice on power and can support up to 64GB ram, however no vt-d and most boards require expensive ram memory. I also look at some Xeon's but it would drive the price and power quickly up. I ended up buying two Intel NUC D34010WYK (Intel NUC 4th generation), I choose the I3 mainly because of price. It is unfortunate that the i5 on the 4th generation doesn't support vPro, otherwise it would definitely been the i5, remote (KVM) support is quiet handy. Another downside is that it only has one NIC (which could be upgraded in a nasty way, see links below). The biggest plus is the low power consumption and its very affordable price. I won't go further in details on how to install the NUC's, there is a lot of information on other sites/blogs, which already have done this. If you are interested or considering building one yourself, you should definetly take a look on these sites:
My configuration:
2 x Intel NUC D34010WYK2
2 x Crucial 16GB 1600 DDR3L
2 x mSata SSD 64GB ADA
2 x 8GB Sandisk Cruzer Fit
1 x mini-HDMI - HDMI
As storage I use my current Synology NAS (DS1010+). If you still in doubt if the NUC is the right choice for you, check this short clip out below, be sure to turn up your volume!